BL Exhaust Coat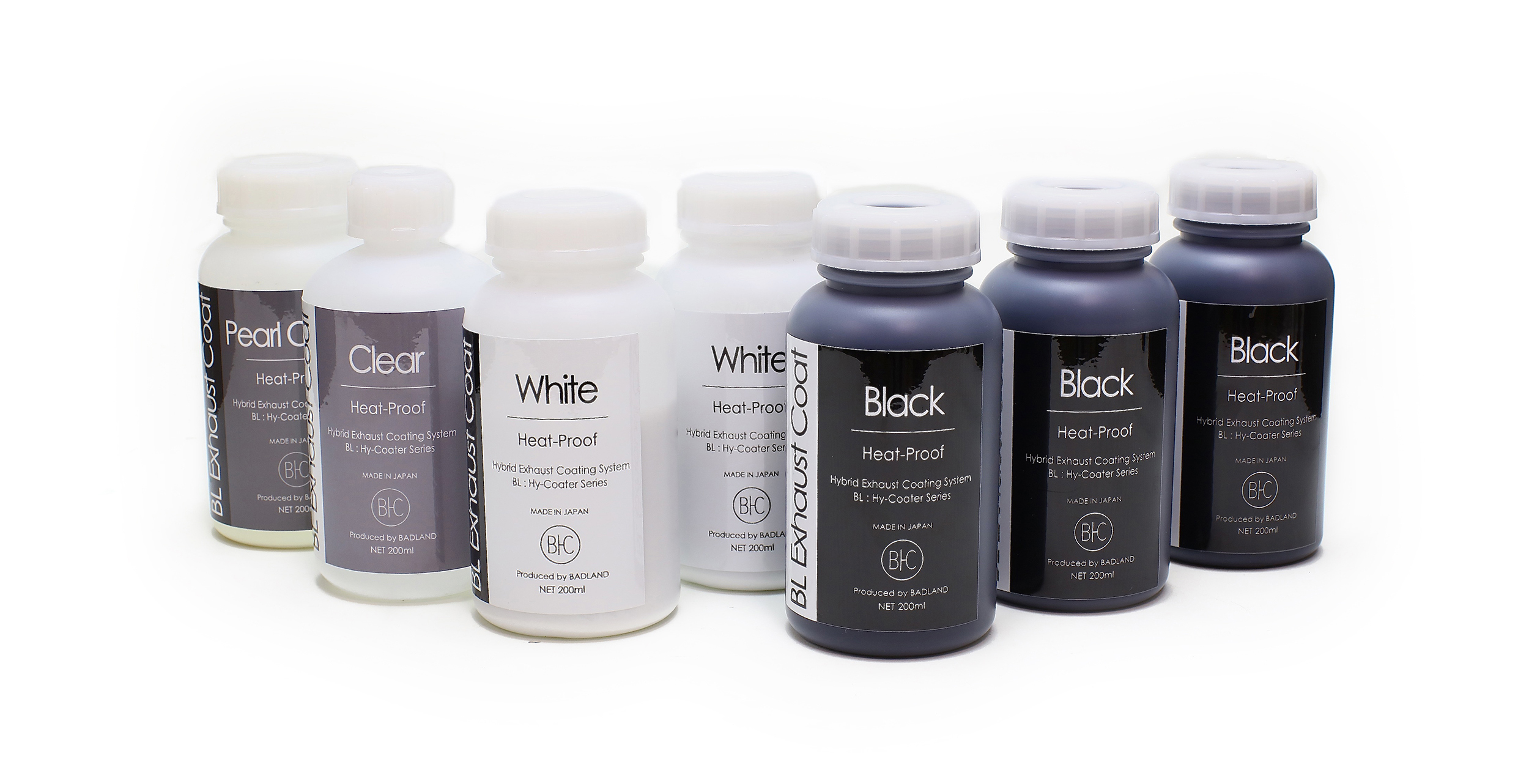 World' s novelty!! The long awaited glossy exhaust is now finally available!!
Until this moment, it did not mater the technology used, in reality it was not possible to have a glossy exhaust, but with the new inorganic based paint from one of the Japanese leading developers and manufacturers with impressive technological capabilities, together with our company BAD LAND in a project that took 6 years we made it possible.
As an example, even if the exhaust pipe is heated to a very high temperature of 300oC or more, we finally succeeded to do it without compromising the gloss of the exhaust, developing the next generation of special hybrid based clear coatings.
The existing clear coatings had a continued heat resistance temperature until 250°C.
For all the custom bikers around the world, eager to have a shiny glossy exhaust…
With the creation of the BL Heat 2 Coats System, at the beginning of the 21st century, it has become a reality!!